Here is a listing of Podcasts created in the greater Phoenix AZ area
As of Tuesday, February 9, 2021, we're tracking 54 podcasts made right here in the greater Phoenix Metroplex.
Can't find your podcast? Submit your RSS feed using the form at the bottom of the page.
---
Podcast Pontifications
https://podcastpontifications.com
Where plenty of podcasts about podcasting (PAPs) tell you what to do, Podcast Pontifications what to think about in podcasting. These daily, insightful forward-looking episodes have one central tenet: Podcasting needs to be made better, not just easier. Designed for the working podcaster, these short-form episodes get you thinking about the future of podcasting and how you can better prepare yourself -- and your shows -- for the future. The goal is simple: help you develop critical thinking skills needed to make the best future-proofed podcast you can with the tools of today. Plus a few sneak previews of what might be coming tomorrow. This podcast uses the following third-party services for analysis: Chartable - https://chartable.com/privacy
---
https://www.missingalissa.com/
Missing Alissa is a Podcast documentary exploring the cold case of a missing girl named Alissa Turney. Alissa was 17 and was last seen in Phoenix, AZ 16 years ago.
---
The Vocal Fries
www.vocalfriespod.com
The podcast about linguistic discrimination. Learn about how we judge other people's speech as a sneaky way to be racist, sexist, classist, etc. Carrie and Megan teach you how to stop being an accidental jerk. Support this podcast:
https://anchor.fm/the-vocal-fries/support
---
On the Grid
https://onthegrid.fireside.fm
On the Grid is a podcast about the makers, creators and entrepreneurs that are helping to transform Phoenix, AZ into the thriving cultural metropolis we know it can be. Hosted by Philip Haldiman and produced by Chris Ayers for Halftone Audio.
---
Ideas Start Here
https://stchealth.com/category/podcast/
Created by Phoenix-based Scientific Technologies Corporation (http://www.stchealth.com/), the Ideas Start Here podcast will serve as an ally in the fight against vaccine-preventable disease by aiding, educating and uplifting those on the front lines through info bytes, personal stories, and qualified expert commentary.
---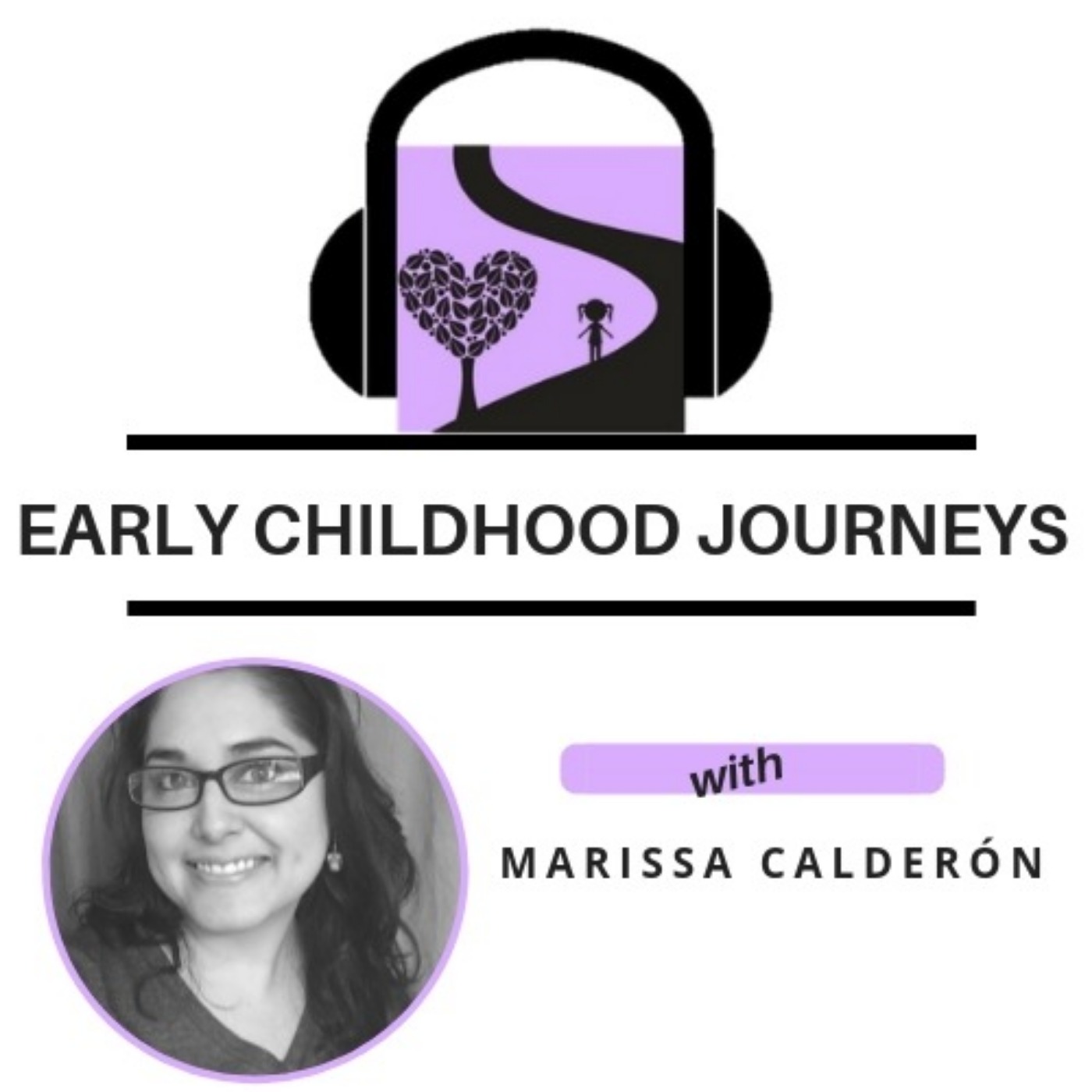 Early Childhood Journeys
http://earlychildhoodjourneys.com/
Join host and a First Things First Champion for Young Children recipient, Marissa Calderón as she captures the journey of educators and advocates alike by highlighting their work through interviews and candid conversations, including best practices in the early education field.
A practical listen and brain nugget for the early education practitioner, child advocate, parent and community alike.
See acast.com/privacy for privacy and opt-out information.
---
All About Breastfeeding
http://allaboutbreastfeeding.biz/podcast
Lori Jill Isenstadt from All About Breastfeeding is on a mission to normalize breastfeeding..... all around the world. She has interviews with Dr Dawn Obrecht, Abby Theuring, Jessica Shortall, Dr. Jack Newman, Maureen Minchin and more. Learn from mothers who are actively breastfeeding, sharing their personal stories of breastfeeding with ease and babies who just know exactly what to do. Hear intimate stories from mothers about their struggles and pain with breastfeeding. Everyday moms sharing extraordinary stories of what life was like behind their breastfeeding doors. Get help with common concerns such as low milk supply, oversupply, babies who are tongue and lip tied, premature babies, sick babies who are breastfeeding as well as babies who have had surgeries such as heart and cleft surgeries. Book authors and physicians who are huge breastfeeding supporters share their expertise as they all have a common interest. To normalize breastfeeding. Lori interviews mothers and professionals about breastfeeding as it relates to pregnancy childbirth postpartum mothering and newborn parenting
---
TG Geeks Webcast
https://tggeeks.com
Sci-Fi, Comics, Film, Genre, Horror, TV, You name it, we talk about it. Ben and Keith are the Two Gay Geeks who talk about all aspects of Geek-dom and Nerd-ery.
---
White Roof Radio - The MINI Cooper Podcast
http://www.whiteroofradio.com
We talk about MINI Coopers, answer your questions about MINI Coopers and the occasional nerd topic like iPhones or Star Wars.
---
Creative Spaces Podcast
http://highway85creative.libsyn.com
This podcast covers everything from what to do if you're business is attending a trade show, to how to market and brand your company through design and story. Listen to Highway 85 Creative's CEO Guy Zwick and featured guests as they share great knowledge and insights, so you can make sure you to make the best out of your next trade show.
---
Project Management Office Hours
https://www.spreaker.com/show/project-management-office-hours
Project Management Office Hours allows Project Management leaders from across the globe to share their Project Management story. Our focus is on the PEOPLE within the Project Management community and their unique experiences. Hosted by Joe Pusz, PMO Joe, Project Management Advocate, CEO & Founder of THE PMO SQUAD, and Co-founder of VPMMA, Veteran Project Manager Mentoring Alliance.
---
The Business of Family and Selling
http://www.startinphx.com/
How do we - as moms, dads, husbands, and wives - thrive as sellers? How do we rise from family oriented wantrepreneurs to solopreneurs, from individual momprenuers or dadprenuers to small business owners, and from business owners to titans of industry? How do we do it while raising a healthy and happy family? These are just a few questions that this podcast will answer. This podcast is for family-first sellers, online marketers, salespeople, and entrepreneurs. I'm your host Brendan Alan Barrett and this is The Business of Family and Selling by StartInPhx.com.
---
FamilyPreneur: Marketing with Meg Brunson
https://www.megbrunson.com/category/familypreneur-podcast/
FamilyPreneur is the podcast for busy parents building profitable businesses. Hosted by Meg Brunson, we'll simplify business and marketing strategies so that you can spend more time on the things that matter most to you - like making memories with your kids. Listeners of this podcast are increasing their influence online - leveraging the power of Facebook and Instagram marketing to build & scale profitable businesses, without sacrificing time with their families. We acknowledge that Black Lives Matter, support LGBTQIA+ rights, and strive for inclusivity in all we do.
---
Xceptional Leaders with Mai Ling Chan & Martyn Sibley
https://www.xceptionalleaders.com
Learn from disability-focused leaders about high profile topics and how they are truly making a difference. Mai Ling and Martyn give you front row access to intimate conversations that are shaping the way the world is supporting people with disabilities. If it's happening - it's being shared here.
---
ShEvo vs. The First World | A Skeptical Look at Western Culture
http://shevo.wtf/podcast
A critical look at the first world, inspired by the reverse culture shock your hosts, Sheila Dee & Evo Terra, experience every day as American citizens returning to Western civilization after three and a half years living and working in developing nations. Expert guests from the fields of science, skepticism, and critical though are frequent guests.
---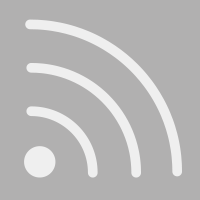 loading...
---
Technorama
https://www.chuckchat.com/technorama
Chuck and Kreg take a Light hearted look at Tech, Science and Scifi
---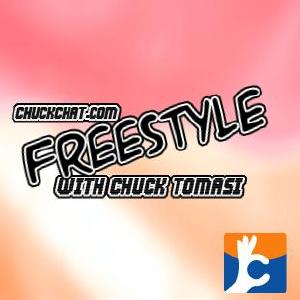 ChuckChat Freestyle
https://www.chuckchat.com/freestyle
A slice of life audio blog. Find out the story behind the father, husband, IT manager, podcaster, and author.
---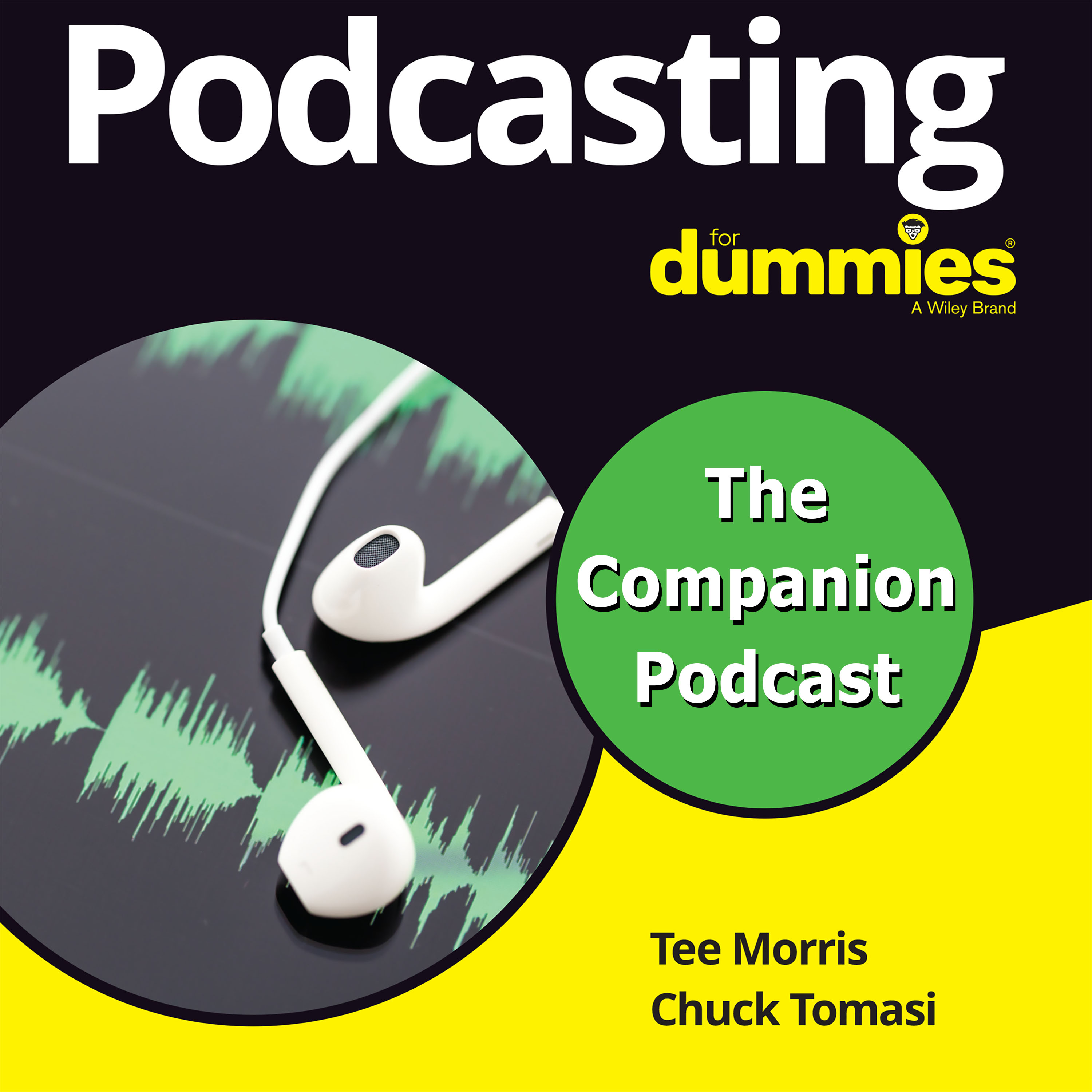 Podcasting for Dummies - News and Companion Podcast
https://www.podcastingfordummies.com
The companion podcast to the popular podcasting book by Tee Morris and Chuck Tomasi
---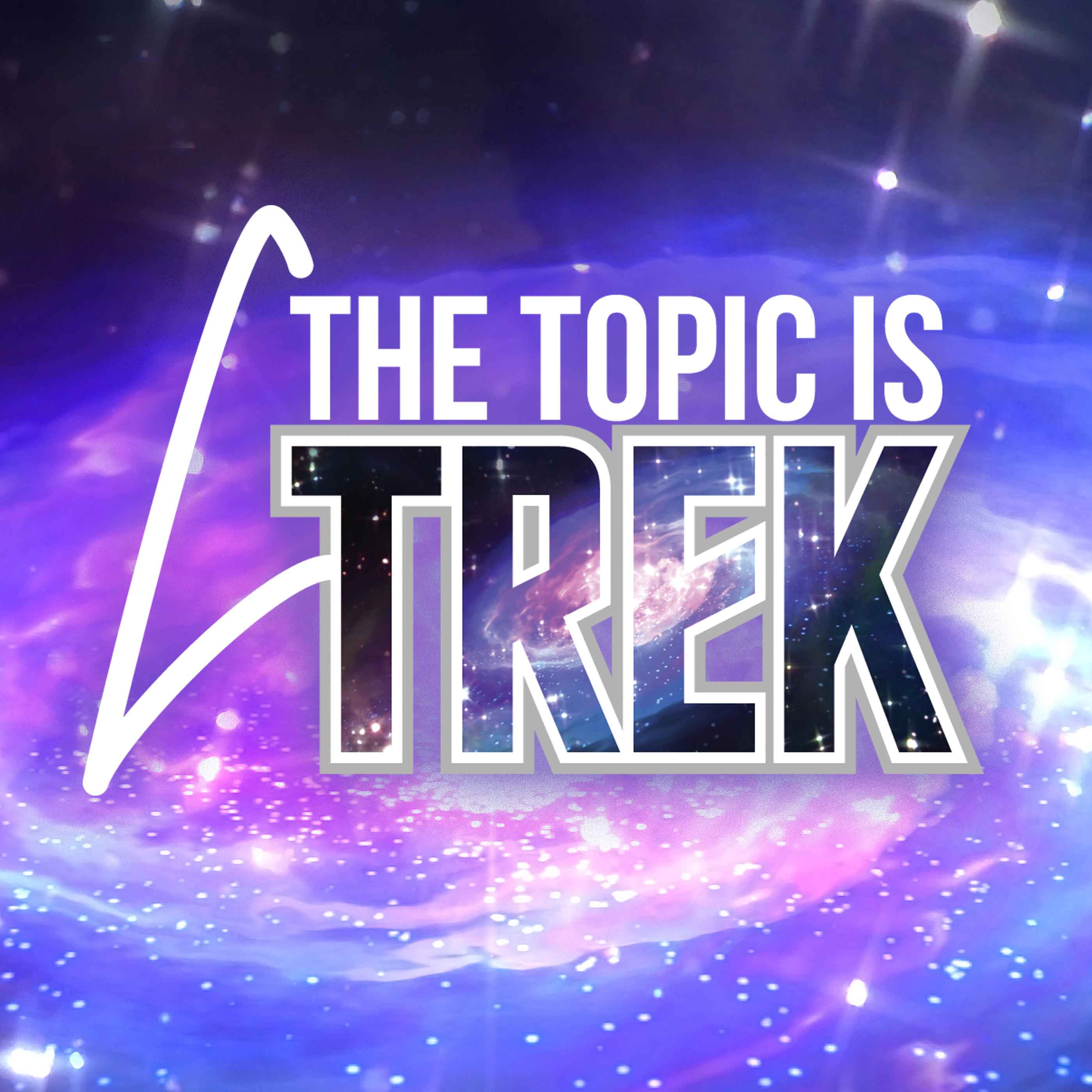 The Topic is Trek
https://www.thetopicistrek.com/blog/
In each episode the guys talk about the latest Trek news and rumors, then discuss general topics related to the TV shows, movies and more. The debate is always passionate. And they try to make sure that the topic always stays focused on Trek. After all, that's why they named the show "The Topic is Trek." But please forgive them if they stray from time to time. Their geekery tends to ramble.
---
Arizona Originals
http://www.azoriginals.net
Arizona Originals is the podcast focused on Arizona's leaders, innovators, and entrepreneurs from every walk of life. This podcast allows them to tell their own stories in an effort to inspire, teach, and give practical advice to listeners.
---
#yesphx Presents
http://yesphxpresents.libsyn.com/website
This is #yesPHX Presents: a podcast produced by, for and about entrepreneurship and startups in the Valley of the Sun from what we call the world's most generous community for entrepreneurs. #yesphx is a unifying banner for Arizona's diverse startup ecosystem, 100% community-owned, bootstrapped, and yours to help lead.
---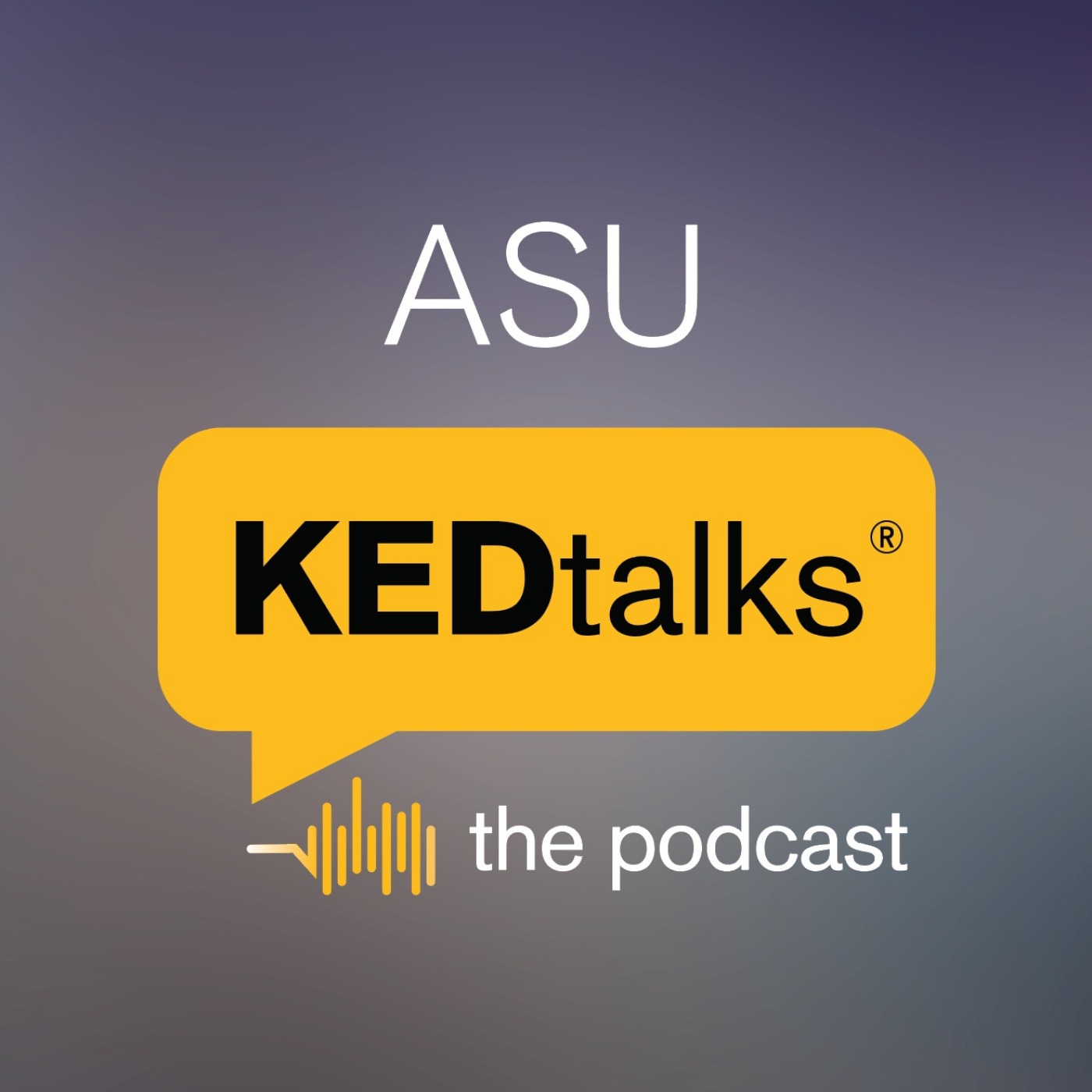 ASU KEDtalks: The Podcast
https://research.asu.edu/kedtalks
ASU KEDtalks are the bridge between your curiosity and what Arizona State University researchers are exploring and discovering. KEDtalks spark ideas, indulge curiosity and inspire action.
For more info and to see all of our ASU KEDtalks videos, visit our website at research.asu.edu/kedtalks
Disclaimer: The views and opinions expressed in the videos and podcasts are those of the speakers only.
See acast.com/privacy for privacy and opt-out information.
---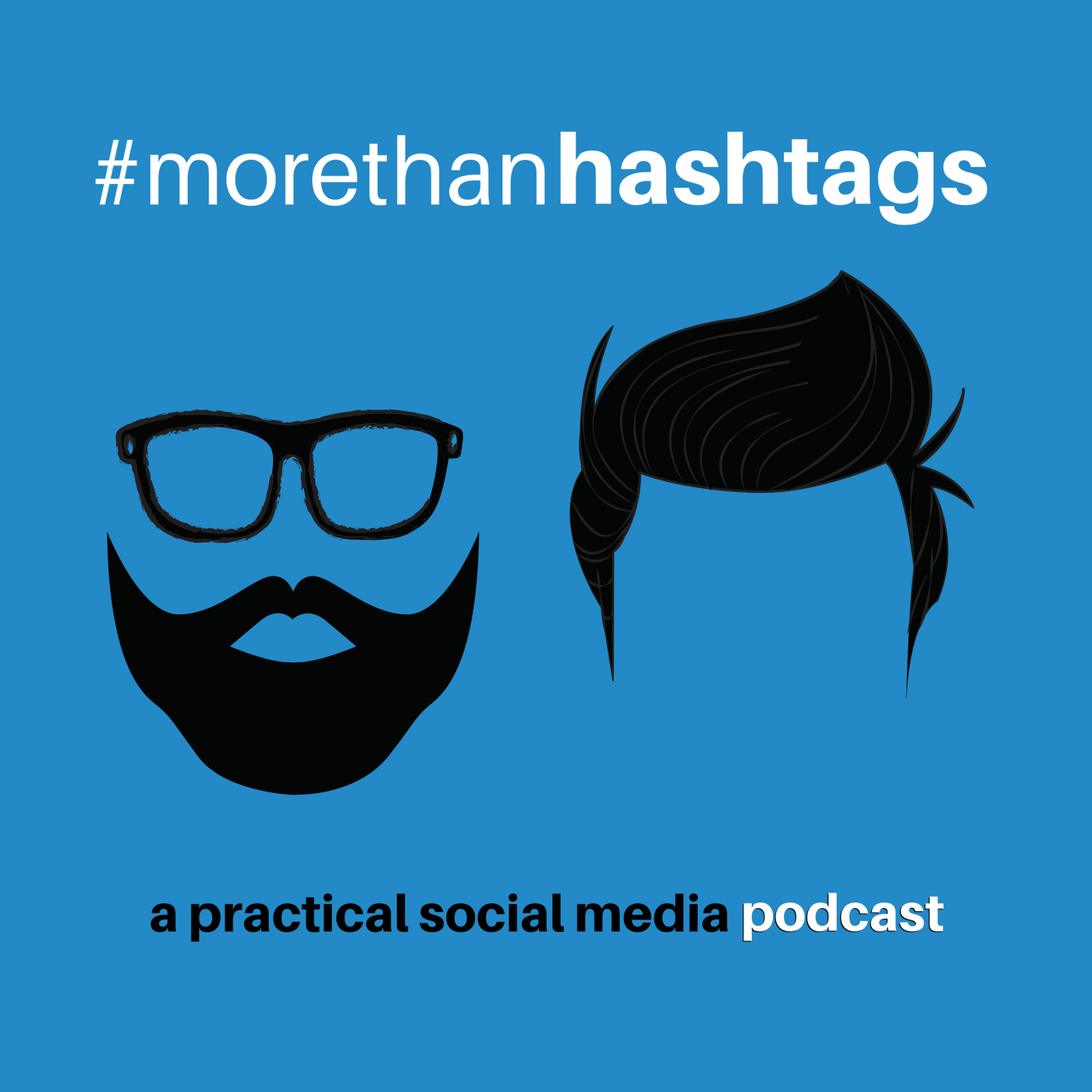 More Than Hashtags
http://www.twitter.com/HashtagsPod
Welcome to More Than Hashtags: A practical social media podcast that provides real application, what's working, what's trending and what's next. Hosted by: @AdamLeidhecker and @VincentOrleck
See acast.com/privacy for privacy and opt-out information.
---
Ride Bikes Radio
http://www.ridebikesradio.com
Ride Bikes Radio with db & Brian Dallas is a show about bicycles for everyone else. Bicycles for commuting, for exercise, for fun!. Perfect compliment to bicycles is beer, and we will be discussing that as well.
---
PodCannon
http://podcannon.com
A Show About Reshaping Fiction
---
EDpiphany
http://edpiphany.libsyn.com/website
What are the defining moments that change educators' perspectives and renew their commitment to education? Tune in to EDpiphany and hear about "Ah-hah!" moments and life lessons delivered by educators for everyone!
---
Around Chandler
http://aroundchandler.com
Around Chandler: Where we introduce you to the people and places that make Chandler Arizona one of the best places to live in the United States. Dean Ouellette has lived in Chandler for a decade and is a local real estate agent there. He brings you some of the people he has met over the last decade and shares with you their stories. Each episode is about the person and/or their business which has a deep Chandler connection. Get to know your city better by subscribing.
---
Catalyst Sale Podcast
https://catalystsale.com/
Sales is a thinking process. The Catalyst Sale Podcast is a weekly podcast with Catalyst Sale founder Mike Simmons and host Jody Maberry. We discuss real stories with practical application, in the context of B2B Sales. Other topics discussed include - Sales Strategy, Revenue Operations, Training, Onboarding, Sales Enablement, Organization Enablement, Workforce Development, and Execution.
---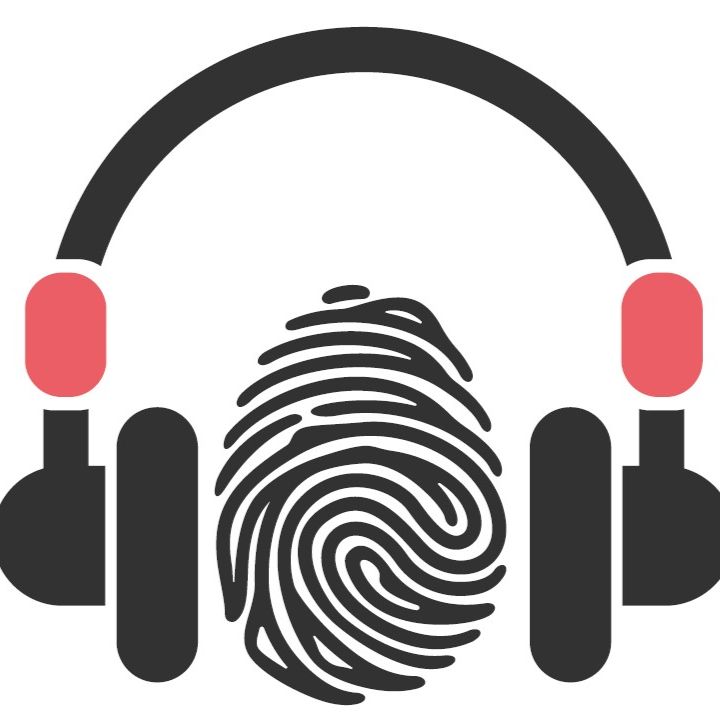 Double Loop Podcast
http://doublelooppodcast.com/
Whether you're a practicing Latent Print Examiner or you're interested in forensics and true crime, the Double Loop Podcast is a weekly show featuring Glenn Langenburg and Eric Ray discussing latent print topics, current events in forensic science, the newest research articles, interesting guests, and analysis of notable cases from a forensic scientist perspective.
---
Trending Topics with BB
EXPLICIT
https://trendingtopicswithbb.podbean.com
Flagship Podcast of #BBPodcastNetwork: A podcast about what's trending at the time. In other words, topics related to the guests or pop culture.
---
Out Of The Cave
https://www.spreaker.com/show/out-of-the-cave_3
Out Of The Cave is about discovering what society would look like if we started over with a clean slate and could implement the systems, culture, and tactics to develop a sustainable, healthy, wise, and fulfilled community. With the goal of not being a utopia, but instead optimized through human-centred design in all levels of society to make human living better, not perfect.
---
Network Marketing Success Skills - Street Smart Wealth
http://StreetSmartWealth.com
Jackie Ulmer, Social Media Strategist for Network Marketing, Direct Sales, Solopreneurs, Real Estate Agents, and small business owners, shares proven tips, tricks and concepts to sell more through Social Media, using Success Language, mindset mastery and closing techniques.
---
Coffee and a Mike
EXPLICIT
http://coffeeandamike.libsyn.com/website
I want people to find my podcast humorous, informative, and most important fun. To provide a short escape for people to check out of their busy life. With thoughts in my mind I hope that people stay in their car a little longer, get a few more minutes of working out or delay taking a lunch break from work to hear my next thought or idea.
---
Flippin Fridays Podcast
EXPLICIT
https://flippinfridays.podbean.com
We are the AZ Flip Guys and we're just 2 ordinary guys doing EXTRAORDINARY things, talking real estate, mindset, and everything in between!
---
The Land of O.Z. Podcast
https://landofoz.podbean.com
The go to source for everything opportunity zone
---
Greenhorn Tales | an audio sitcom
http://greenhorntales.com
Greenhorn Tales is an audio drama about two young dudes, Cam and Nick, living in the small community of Bristol. They share an apartment and are desperately trying to be adults, but are not quite succeeding. They are complete greenhorns at adult life.
---
Bookworm Banquet
http://bookwormbanquet.com
Bookworm Banquet is a program that aims to Satisfy Your Literary Cravings by offering up book reviews and author interviews on all genres of books with one caveat; the books must be family friendly. Our goal is to offer wholesome reading to our listeners, whether they are fiction or biography, current releases or classics, children's books or books for older readers, we will review and discuss them all! JD and Nicole are avid readers who love talking about literature and would love for you to join the conversation.
---
Verses In Vox
http://versesinvox.com
Verses In Vox™ is a short-form audio program featuring dramatic readings of classic poetry. It's a vehicle to experience these well-loved works in a new way while at the same time introducing them to a new audience.
---
http://odddadoutpodcast.com
Every week Adam Higgins shares personal stories and rants, talks Dad life, and just generally empties his brain out for your listening pleasure, and wraps it up with a podcast recommendation for you to check out because "sharing is caring."
Odd Dad Out: "Normal Is Not My Specialty"
---
Valley 101
http://valley101podcast.azcentral.com
Whether you're a longtime Arizona resident or a newcomer, chances are there's something you've always wondered about the Valley. From The Arizona Republic and azcentral.com comes Valley 101, a weekly podcast where our journalists find answers to your questions about metro Phoenix. From silly to serious, you tell us what to investigate. You can submit questions at valley101podcast.azcentral.com or reach us on Twitter @Valley101pod.
---
Hustle Sold Separately
EXPLICIT
https://starworldwidenetworks.com/shows/hustle-sold-separately
"The Hustle Sold Separately" is a weekly podcast by Matt Gottesman and dedicated to you, the emerging creative entrepreneurial class, new-economy doers and global non-conformists. We motivate and inspire by documenting the hustle – actionable advice and interviews from global creators and peers who are embracing the journey, building their brands, growing their companies and disrupting industry, as well as relevant content that matters during your own personal and professional journey. We're not just a show, we're a movement.
---
It's a Beautiful Influence
creatingyouonline.com
Creating You Online with Krista Fabrick and Alison Furno. We can help you build your business, expand connections, or grow your social media influence! This podcast will help you build your personal brand, and your business' brand, through influence on social media! Personal branding expands your connections as well as your reach and attention in the community and even the world! Learn how to use your unique characteristics to build something you love! Find #CreatingYou on Instagram and Facebook @creatinguonline Find Alison on IG & FB @alisonkayfurno Find Krista on IG & FB @kristafabrick
---
Forward Thinking Founders (Subscriber access)
https://www.matsherman.com/podcast
This is a podcast about startup founders, their visions for the future, and how the two collide.
www.matsherman.com
---
The SuccessLab Podcast: Where Entrepreneurs Collaborate for Success
http://successlabaz.com/
The SuccessLab Podcast: Where Entrepreneurs Collaborate for Success. In the SuccessLab you'll discover how to master SMART growth through PR and marketing, time management, productivity, and business strategies. Hear from other entrepreneurs who are going through the same struggles and discover solutions for overcoming the obstacles we all battle. Take massive action to make an impact. Grab your pen and pad, and join us in the lab - an honest, safe, supportive environment where entrepreneurs share their challenges, victories, tips, tools, and resources.
---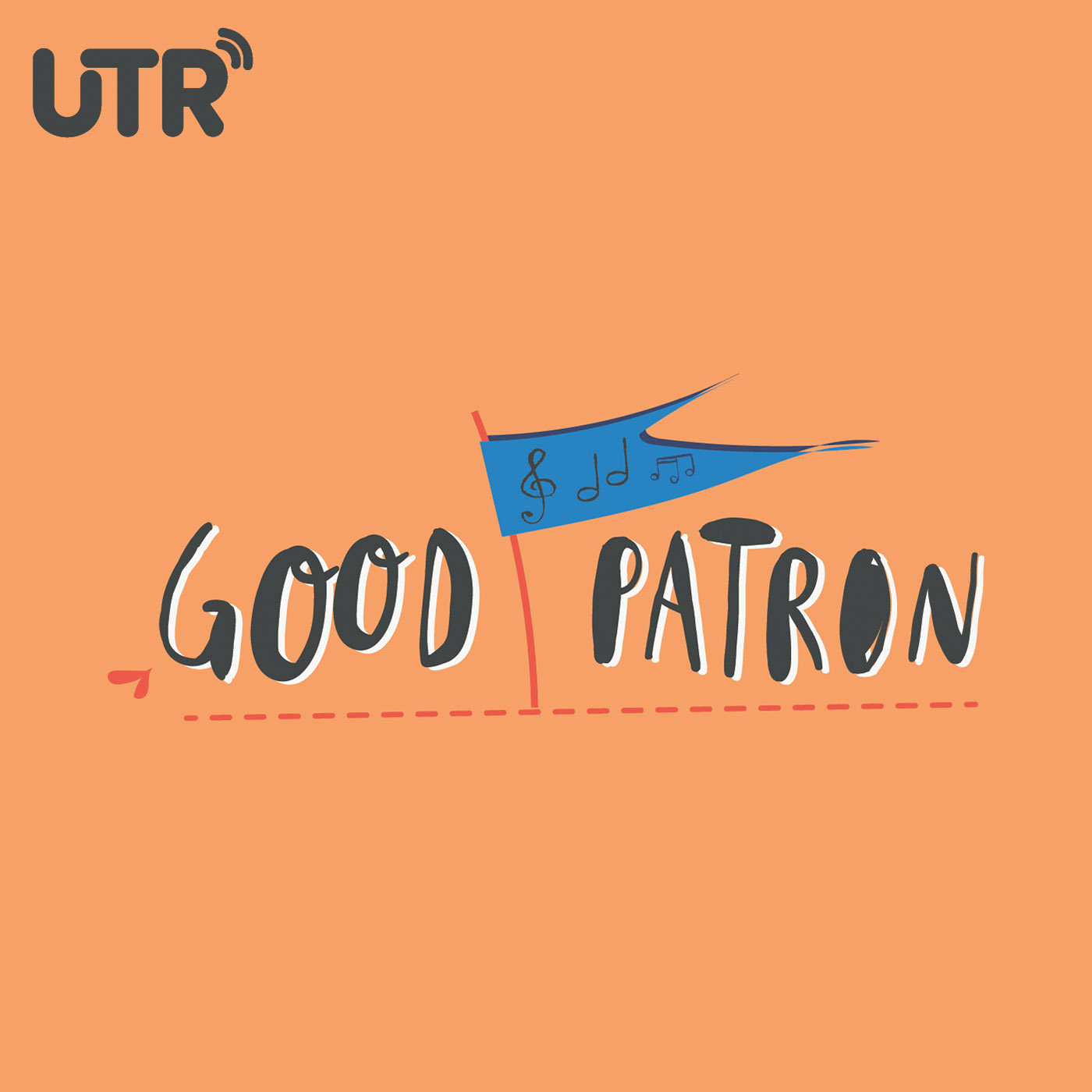 Good Patron - UTR Media
https://radarradio.net
Good art - especially independent art - doesn't just happen. Host Garret Godfrey explores some of the best ways we all can be more supportive of faith-based independent music, including interviews and the latest crowdfunding campaigns.
---
Yeah, About That
EXPLICIT
http://yatcast.libsyn.com/website
What up it's Joe Audio & Paco. Welcome to the funniest podcast on the planet!!! We do new and classic album reviews, food reviews, and podcast reviews, and so much more!!! If you or someone you know would like to be interviewed for the show feel free to email us at yatcast@yahoo.com, on IG @RealYATcast , on Twitter @RealYATcast , or on FB @YeahAboutThat
---
Real Love Real Stories
http://realloverealstories.libsyn.com/website
A platform to Share, Learn and Thrive in Love. No matter where you are on the spectrum of Love this is the place to be. The stories featured showcases how couples meet, and how their relationships work. Join me (Kanu) to laugh a bit, relate a lot, cry a little and find tons of hope in these love stories.
---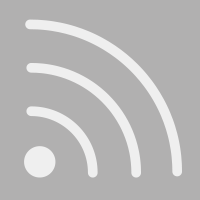 loading...
---
The Gaggle: An Arizona politics podcast
http://www.azcentral.com/politics/
Helping you keep up with what matters in Arizona's political news. Each week we interview politicians, public figures or journalists to break down one local issue and how it affects your life in Arizona. Coming to you every Wednesday morning, The Gaggle is hosted by The Arizona Republic's national political reporters Yvonne Wingett Sanchez and Ron Hansen. You can find them on Twitter at @yvonnewingett and @ronaldjhansen.
---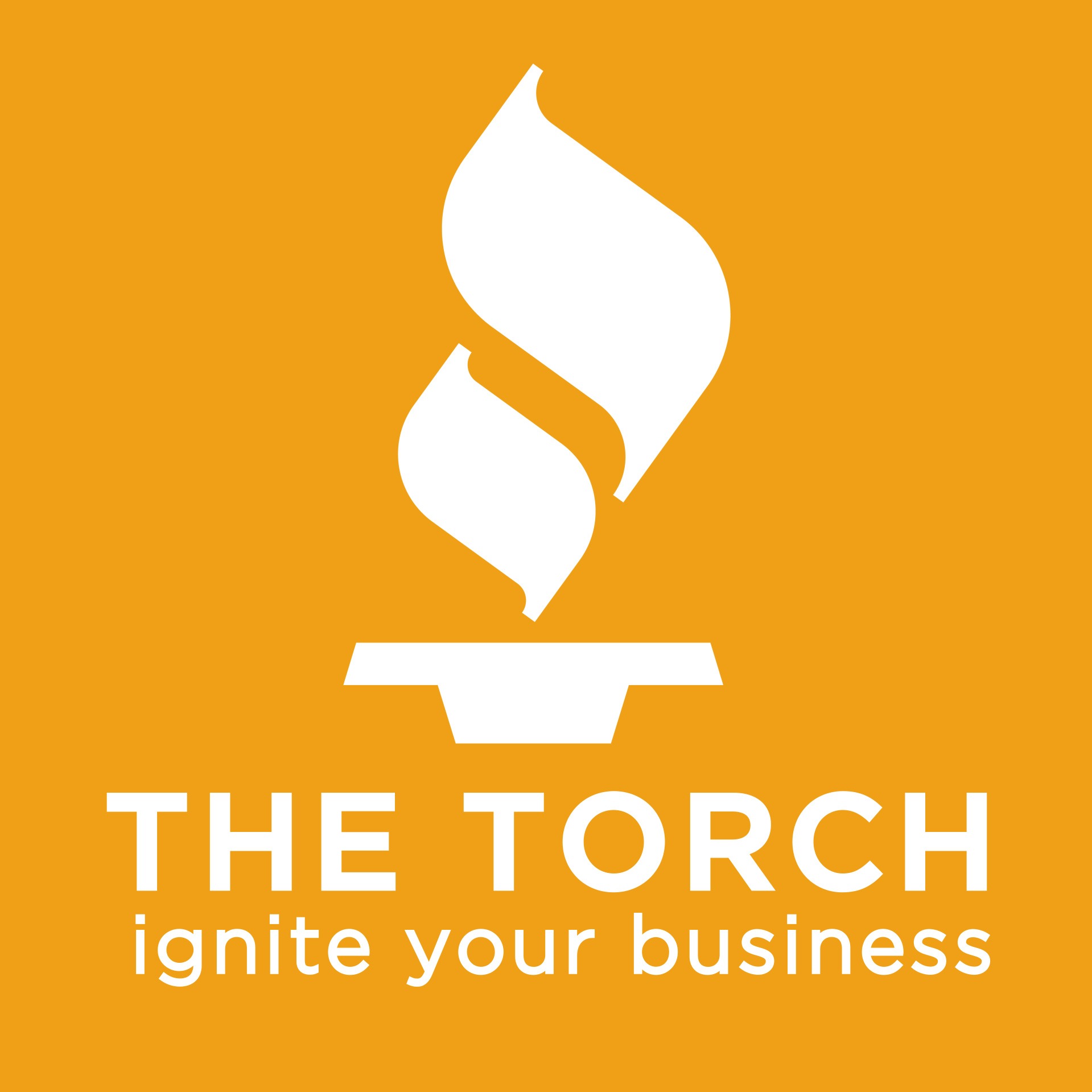 The Torch
https://www.bbb.org/en/us/az/phoenix
The Torch is a business podcast focused on entrepreneurship.
See acast.com/privacy for privacy and opt-out information.
---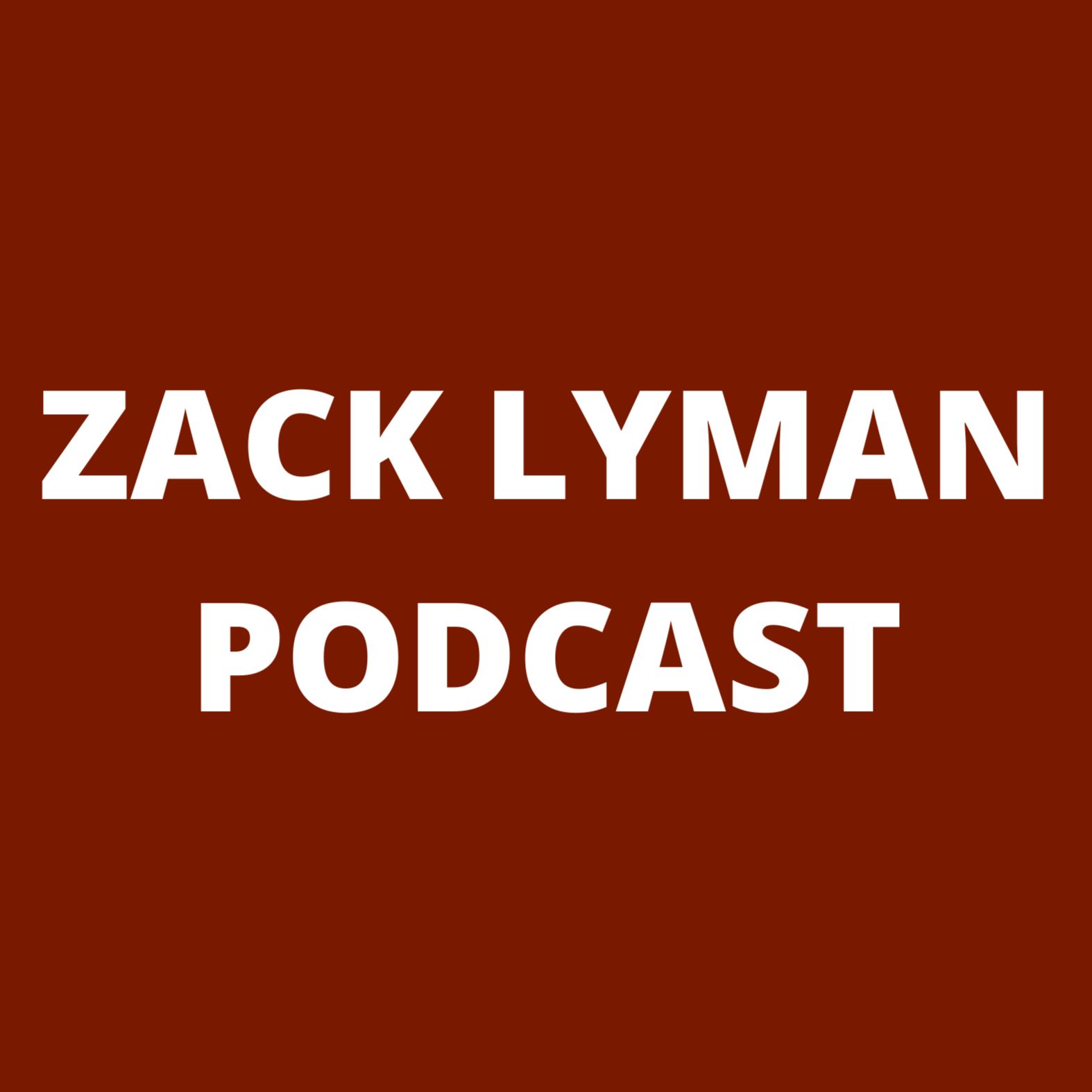 Zack Lyman Podcast
EXPLICIT
http://www.ZackLyman.com
Comedian Zack Lyman sits down with creative guests to have a fun and laid back conversation. Bringing the listeners on a fun ride while learning about his guest's from their upbringing to how they feel about Costco hotdogs. This is a light hearted show that is made with passion for comedy, podcasts and every style of art.
---
https://www.spreaker.com/show/the-two-and-a-half-amigos_1
Amigospc is a comedy podcast Live streaming show. A place where talking about everything meets talking about nothing. Find us everywhere at
www.amigospc.net
---
A Comedy Advice Podcast
https://acomedyadvicepodcast.com/
Join in every week to hear self-proclaimed guru Stephen bring special guests seen on Comedy Central, Netflix, Conan, The Impractical Jokers, Joe Rogan, or your local comedy venue to help break down inspirational quotes made by robots, answer questions found from the internet, read 1-star reviews to help businesses, and more to elevate your mind, heart, and chuckle box. It's self-help for the helpless. Send questions: acomedyadvicepodcast@gmail.com Instagram: @acomedyadvicepodcast Patreon: https://www.patreon.com/acomedyadvicepodcast https://acomedyadvicepodcast.com/
---
Where is MY podcast?
Don't see your podcast, but you are a PHX based podcast? No problem, submit your details below and I'll add you to this list as soon as I can.